Hringflautan / Circleflute
collaboration with Þráinn Hjálmarsson, Brynjar Sigurðarson and Veronika Sedlmair
with Björg Brjánsdóttir, Melkorka Ólafsdóttir, Steinunn Vala Pálsdóttir and Berglind María Tómasdóttir
October 25th, 2018
www.cycle.is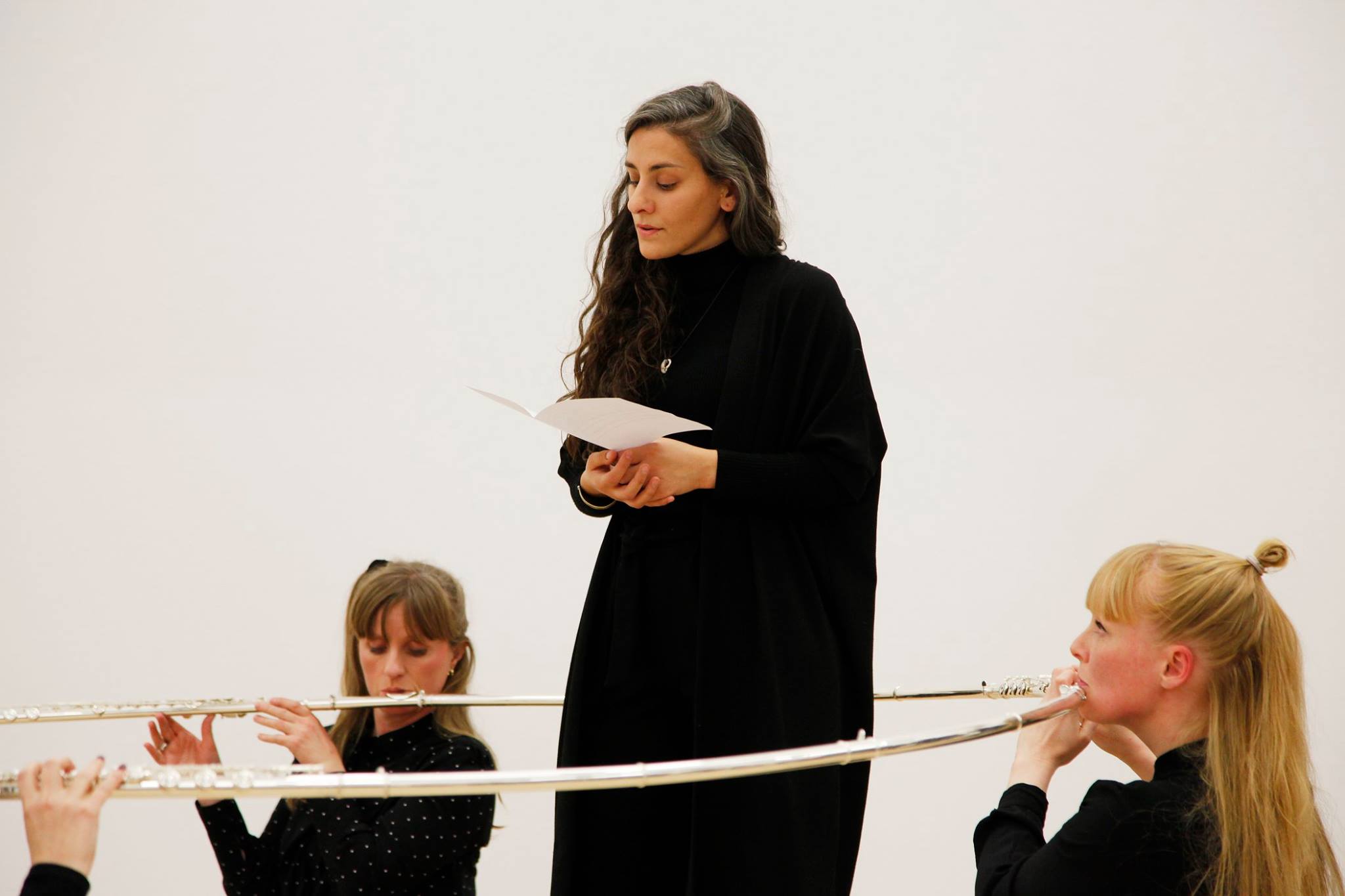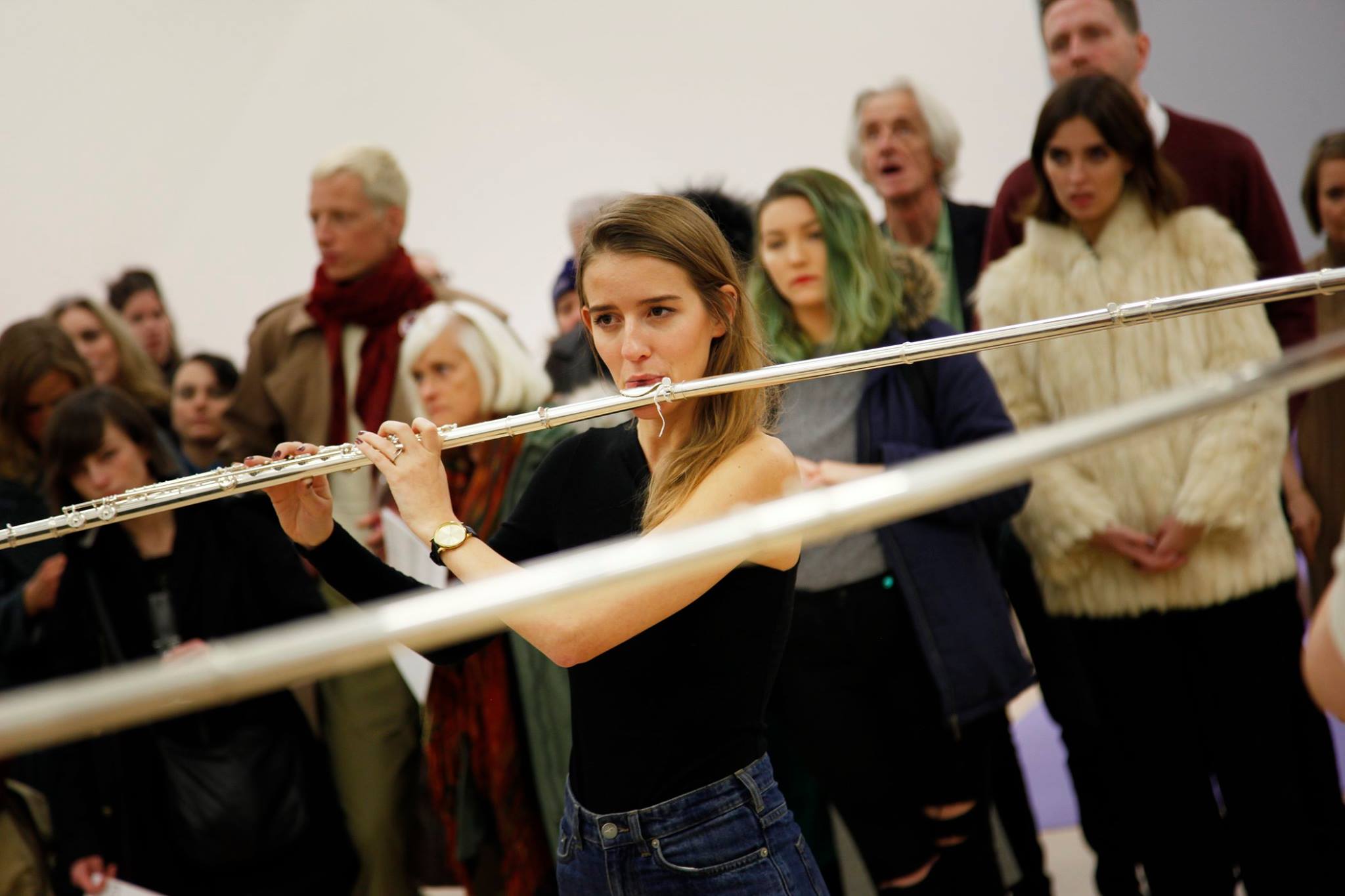 Photos by Leifur Wilberg Orrason






A circle, mise-en-scène, an object, a character [teaser/excerpt] - Circle flute opera installation from Thrainn Hjalmarsson on Vimeo.




αἰ αί / æ æ / ay ay — a few pieces about words, and other things that fall apart
September 21st, 2018
Perdu, Amsterdam, Netherlands
https://perdu.nl/en/archief/avonden/r/seizoensopener18/






SONG CYCLES
Koilani, Cyprus
August 13th - 19th 2018

Click here for full documentation.




Photo by Emma Louise Charalambous



Singing folk songs at Feggaros Music Village, Kato Drys
June 21st 2018






Reading Emily Dickinson
Mengi, Reykjavik, Iceland
June 29th 2018



Photo by Steinn Þorkelsson



Singing some Greek folk songs at a book release in Iceland
Einar Jónsson Museum
June 28th 2018






Meta/morphē
Iðnó, Reykjavik, Iceland
June 8th - 22nd 2018

Click here for full documentation.






QUAD
Samuel Beckett
April - May 2018 (series of performances in locations around Huddersfield)
November 2018 (Huddersfield Contemporary Music Festival)

For full documentation click here.



Photo by Sam Gillies

Trailer



video filmed by Lynette Quek



DAYS OF SILENCE
by Haukur Þór Harðarson
with Ensemble Caput, recorded live at Norræna húsið, Reykjavík, Iceland on February 18th, 2018
http://nordichouse.is/event/1515-tonleikasyrpan-tonskaldin-ungu/
soprano





THE SKY IN A ROOM
art work by Ragnar Kjartansson
commissioned by Artes Mundi
February and March 2018
https://inews.co.uk/culture/arts/ragnar-kjartannson-sky-room-national-museum-wales-review-moments-hypnotic-transcendence/
www.theguardian.com/artanddesign/2018/feb/02/ragnar-kjartanssons-five-week-marathon-of-music-the-sky-in-a-room-review



photo by Gareth Phillips




Ragnar Kjartansson - The Sky in a Room from Ragnar Kjartansson on Vimeo.




THE LOINPRES, OR HOW TO SURRENDER YOUR WILL AND YET TO WRITE
December 2017
Perdu, Amsterdam, NL
https://www.perdu.nl/en/archief/sophie-fetokaki/r/poezie-en-mystiek/





ReFeRe
radioplay/electronicopera/installation by Thomas Myrmel
The Warp at Kunstkapel. Amsterdam, NL
October 2017
www.rabotnik.dds.nl/thewarp/wordpress/day-ii-in-retrospect/







SVIOLONCELLO
September 2017
Amsterdam Fringe Festival, NL
made and performed with Brice Catherin and Robin Jousson
http://amsterdamfringefestival.nl/programma/svioloncello/






άκ02: SONOROUS BODIES
August 2017
voice, vibraphone and diffusion
Thkio Ppalies
Nicosia, Cyprus
www.thkioppalies.org/Sonorous-Bodies







IMPROVISATION on το γιασεμί / the jasmine tree
recorded in the church of παναγία γαλακτοτροφούσα / the nursing madonna
August, 2017
Mathiatis, Cyrpus
with Brice Catherin






RA…PATSIA…OU…
opera by Andys Skordis
October, 2016
Dancehouse Lefkosia
Kypria Festival, Cyprus



with Elli Aloneftou
Photo: Silvio Rusmigo



HARNESS
September, 2016
Oostblok Theater
Amsterdam Fringe Festival, NL
Knot Applicable
members: Vera Goetzee, Dasinya Sommer, Mei-yi Lee, Sophie Fetokaki
music: John Cage Ryoanji (1983-83)
http://amsterdamfringefestival.nl/en/programma/harness/
Review in Theaterkrant (Dutch): www.theaterkrant.nl/recensie/harness/knot-applicable/
English translation: knotapplicable.wordpress.com/press-2/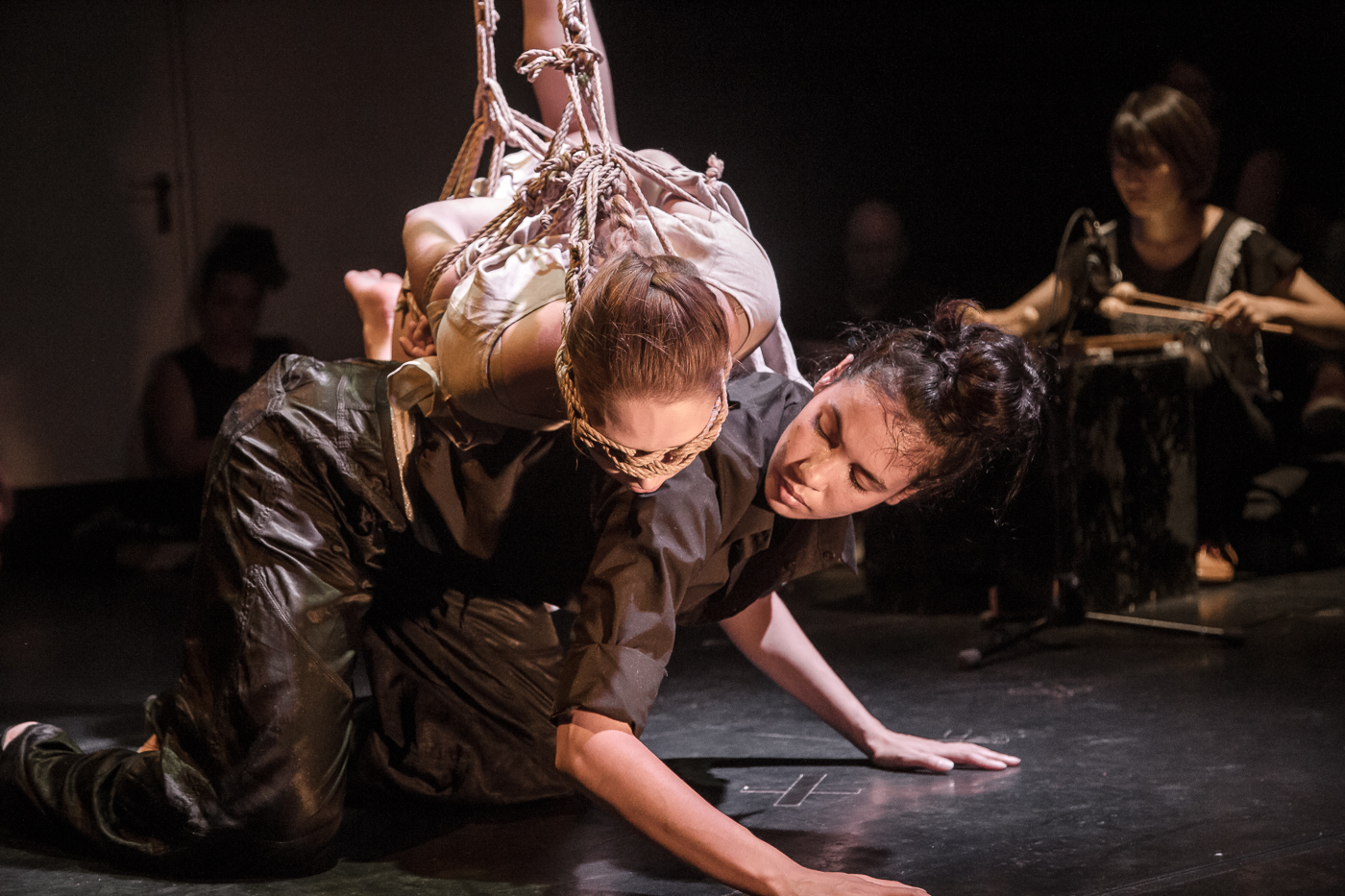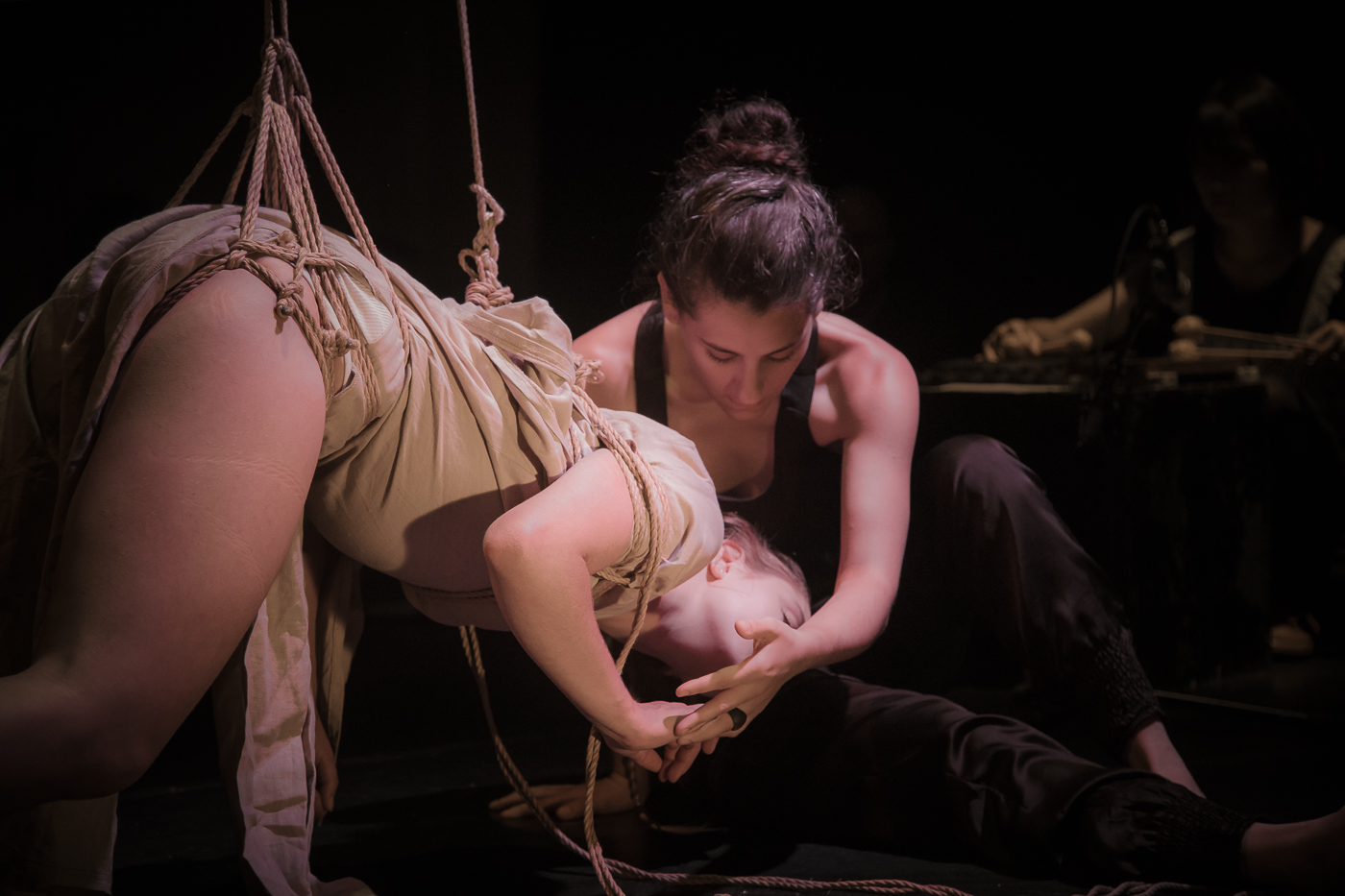 photos by Kasper Vogelzang



LUCI SERENE E CHIARE with ENSEMBLE HIMEROS
September, 2016
Utrecht Early Music Festival, NL



photo by Kasper Vogelzang
more photos here
performers: Vera Goetzee, Emilio Aguilar, Marie Théoleyre, David Mackor, Andrés Locatelli, Lucía Caihuel, Sophia Patsi, Bram Trouwborst, Miron Andres, Mariano Boglioli



DUET FOR TWO POETS
for two poets in two different locations, and audience
Mia You performing with Jane Lewty (absent)
DoorKruising June, 2016
Dokzaal, Amsterdam
photo by Kasper Vogelzang







THEATRE OF THE WORLD
opera by Louis Andriessen
with the Dutch National Opera, conductor Reinbert de Leeuw director Pierre Audi
L.A. Walt Disney Concert Hall, May 2016 (with L.A. Philharmonic)
Amsterdam Carré Theatre, June 2016 (with Asko|Schönberg)



May 2016, Walt Disney Concert Hall, Los Angeles




June 2016, Royal Theatre Carré, Amsterdam
with Leigh Melrose, Ingeborg Bröcheler and Charlotte Houberg



DoorKruising, January 2016
Zaal100
Amsterdam
supported by: